Blue Bloods Season 1 Episode 18
0
(No Ratings Yet)
Blue Bloods Season 1 Episode 18
Just before Danny is to give witness testimony at a Peruvian drug lord's murder trial, Linda is kidnapped. This drug lord has a history of intimidating witnesses.
Episode Title: To Tell the Truth
Air Date: 2011-04-01
Slasher
Slasher
Thirty years ago, in the sleepy community of Waterbury, a killer known as "The Executioner" murdered Sarah Bennett's parents. Now Sarah and her husband Dylan have returned to town, only…
Status: Returning Series
The Dangerous Book for Boys
The Dangerous Book for Boys
The story of a middle-class family coping with the sudden passing of their beloved patriarch Patrick, a whimsical inventor who touched the lives of all who knew him. Devastated, his…
Status: Ended
Shots Fired
Shots Fired
A media storm sets off when an African-American cop kills a white teenager in a small North Carolina town.
Status: Ended
Banshee
Banshee
Banshee is an American drama television series set in a small town in Pennsylvania Amish country and features an enigmatic ex-con posing as a murdered sheriff who imposes his own…
Status: Ended
Nightflyers
Nightflyers
In the year 2093, a team of scientists aboard the Nightflyer, the most advanced ship ever built, embarks on a journey to find other life forms. Their mission takes them…
Status: Canceled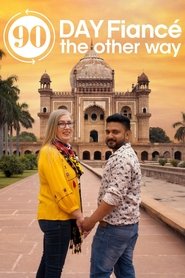 90 Day Fiancé: The Other Way
90 Day Fiancé: The Other Way
Americans move to a foreign country all in the name of love. Will uprooting their lives in the United States pay off, or will they be packing up and moving…
Status: Returning Series
Firefly
Firefly
Firefly is set in the year 2517, after the arrival of humans in a new star system and follows the adventures of the renegade crew of Serenity, a "Firefly-class" spaceship….
Status: Ended
Aquarius
Aquarius
In the late 1960s, a Los Angeles police sergeant with a complicated personal life starts tracking a small-time criminal and budding cult leader seeking out vulnerable women to join his…
Status: Canceled
Six Feet Under
Six Feet Under
A darkly comic look at members of a dysfunctional L.A. family that run a funeral business.  When death is your business, what is your life? For the Fisher family, the…
Status: Ended
Final Space
Final Space
An astronaut named Gary and his planet-destroying sidekick Mooncake embark on serialized journeys through space in order to unlock the mystery of "Final Space," the last point in the universe,…
Status: Returning Series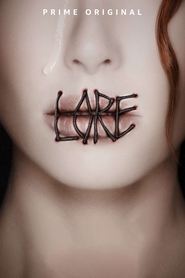 Lore
Lore
This anthology series brings to life Aaron Mahnke's "Lore" podcast and uncovers the real-life events that spawned our darkest nightmares. Blending dramatic scenes, animation, archive and narration, Lore reveals how…
Status: Returning Series
The Vampire Diaries