The Last Kingdom
The Last Kingdom
A show of heroic deeds and epic battles with a thematic depth that embraces politics, religion, warfare, courage, love, loyalty and our universal search for identity. Combining real historical figures…
Status: Returning Series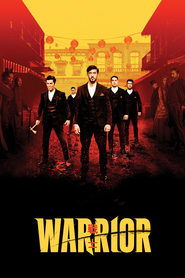 Warrior
Warrior
A gritty, action-packed crime drama set during the brutal Tong Wars of San Francisco's Chinatown in the second half of the 19th century. The series follows Ah Sahm, a martial…
Status: Returning Series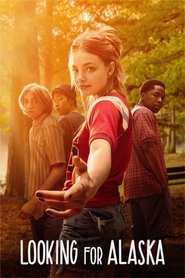 Looking for Alaska
Looking for Alaska
A new arrival at a boarding school falls in love with a beguiling female student.
Status: Ended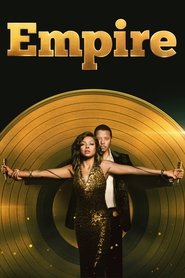 Empire
Empire
A powerful family drama about the head of a music empire whose three sons and ex-wife all battle for his throne.
Status: Returning Series
Mars
Mars
The maiden crew of the Daedalus spacecraft must push itself to the brink of human capability in order to successfully establish the first sustainable colony on Mars. Set both in…
Status: Ended
The West Wing
The West Wing
The West Wing provides a glimpse into presidential politics in the nation's capital as it tells the stories of the members of a fictional presidential administration. These interesting characters have…
Status: Ended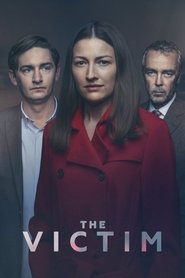 The Victim
The Victim
A grieving mother is accused of identifying online the man she believes killed her son. But is he really a notorious child murderer or a tragic victim of mistaken identity?
Status: Ended
The Amazing Race
The Amazing Race
This reality competition sees teams embark on a trek around the world to amazing destinations where they must compete in a series of challenges, some mental and some physical. Only…
Status: Returning Series
B: The Beginning
B: The Beginning
In a world powered by advanced technology, crime and action unfold in the archipelagic nation of Cremona. Genius investigator Keith Flick rejoins the royal police force just as serial killer…
Status: Returning Series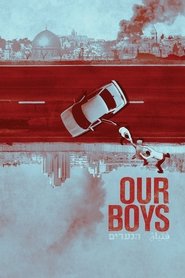 Our Boys
Our Boys
Three Jewish teenagers are kidnapped and murdered by Hamas militants in the summer of 2014, leading to the retaliatory killing of 16-year-old Palestinian Muhammad Abu Khdeir and a conflict that…
Status: Returning Series
Trust
Trust
The trials and triumphs of one of America's wealthiest and unhappiest families, the Gettys. Told over multiple seasons and spanning the twentieth century, the series begins in 1973 with the…
Status: Returning Series
Harley and the Davidsons
Harley and the Davidsons
Based on a true story, "Harley and the Davidsons" charts the birth of this iconic bike during a time of great social and technological change beginning at the turn of…
Status: Ended