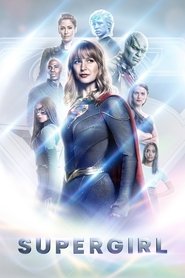 Supergirl
Supergirl
Twenty-four-year-old Kara Zor-El, who was taken in by the Danvers family when she was 13 after being sent away from Krypton, must learn to embrace her powers after previously hiding…
Status: Returning Series
Strike Back
Strike Back
The series follows John Porter, a former British Special Forces soldier, who is drafted back into service by Section 20, a fictional branch of the Secret Intelligence Service.
Status: Returning Series
Regular Show
Regular Show
Two bored groundskeepers, Mordecai (a six-foot-tall blue jay) and Rigby (a hyperactive raccoon) are best friends who spend their days trying to entertain themselves by any means necessary, much to…
Status: Ended
Outlander
Avatar: The Last Airbender
Revolution
Revolution
Revolution focuses on the struggle to survive 15 years after a global blackout.
Status: Canceled
Black Sails
Black Sails
The pirate adventures of Captain Flint and his men twenty years prior to Robert Louis Stevenson's classic "Treasure Island." Flint, the most brilliant and most feared pirate captain of his…
Status: Ended
Marvel's Agent Carter
Marvel's Agent Carter
It's 1946, and peace has dealt Peggy Carter a serious blow as she finds herself marginalized when the men return home from fighting abroad. Working for the covert SSR (Strategic…
Status: Canceled
The Pacific
The Pacific
Track the intertwined real-life stories of three U.S. Marines – Robert Leckie, John Basilone, and Eugene Sledge – across the vast canvas of the Pacific Theater during World War II….
Status: Ended